Yapacopia turns local insurance brokers into agents of change. Using them benefits you, your charities & your community.
Get a Quote
Insurances: Group Health, Business Owners, Professional Liability, E&O, D&O, Commercial Auto, Life, Auto, Home, Renters, Umbrella, Individual Health & More
You can donate hundreds, even thousands of dollars each year, at no cost to you, to B Labs or any charity you choose, by buying locally in California. How? With a new service, Yapacopia, that connects caring businesses and people to local financial service providers, like insurance brokers, that share back their earnings with your favorite charities. There is no cost for the service, no added cost on your insurance (that's the law), and in California you can take the deduction for the gift, or even take the money as a rebate to you or your company!

What to expect from a Yapacopia premier local agency
Keep a current policy or upgrade
Access to National Carriers
Local expertise and risk assessment
Donations earn tax deductions for CA residents
You direct the money flow to your favorite charities



Click to Get 3 Quotes and have a professional review of your insurance needs.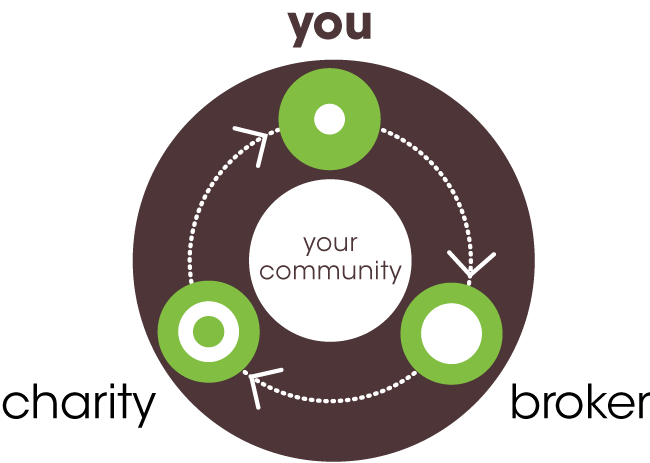 "Yapacopia is committed to community. Our local San Francisco community, our non-profit community, and our B Corp community. Change comes with choice, you now have another good choice."
Christopher McCloy - CEO & Founder, Yapacopia
---
How it Works
Yapacopia is a whole new way to find and buy insurance. To say "thank you" for your business, your independent provider will donate 30% of their commission to B Lab in your name.
It's Better
With Yapacopia, you get the customized coverage and personalized service that comes only from working with an independent provider. (California residents receive a tax deduction for the charitable contribution.) Independent providers find great customers, like you. And charities continue to receive annual donations each year you are with a Yapacopia provider.

---
Meet Your Independent Provider

Jude Winterhalter OLD
Jude is an independent insurance broker in downtown SF with more than twelve years experience in full service insurance and risk management. With direct appointments to over 20 insurance carriers, Jude is expert at evaluating insurance needs and matching coverage for his clientele.
About Our Providers
Yapacopia providers have at least 5 years experience, and must meet our high standards for service and quality. When you request a quote, we'll find you the local provider who is best qualified to help with your individual needs.
---